When you think of skiing in Salt Lake City, Utah it is natural to only think of downhill or Alpine skiing. The Big and Little Cottonwood Canyons in the Wasatch Mountains are world renown for downhill skiing and great ski resorts. Alt, Brighton, Snowbird, and Solitude Ski resorts lure ski enthusiasts from all over the world.
Thanks to Solitude Mountain Resort, cross-country skiing is also on the menu. Solitude offers cross-country ski rentals, training, and over 20 kilometers of ski trails. If you are looking for a break from downhill and want a more aerobic workout, if you want to try skiing but want a less intense experience, or if you want a skiing experience that is more in tune with the outdoors, then cross-country skiing at Solitude is for you.
Two years ago I had the opportunity to take lessons at Solitude Ski Resort's Nordic Center. I have been cross-country skiing for more than twenty-years, so the training was not really necessary; however, I never formerly received any training, so perhaps I had picked up some bad habits over the years that could use some refining.
Speaking of bad habits, during a late night in Chicago over two years ago I drank the night away with several representatives from the ski resorts from Salt Lake City. A lot of what was said that evening was forgotten, but one thing I did remember was that Solitude Mountain Resort had a Nordic Center and they had a former Olympian as an instructor. I was intrigued.
A couple of months later, thanks to Visit Salt Lake, I was skiing the trails at Solitude with Aram Hajiyan, Nordic Center Manager at Solitude Ski Resort. For thirty minutes I was given the basics of cross-country skiing from the correct posture, how to keep your balance, and tips on going downhill. I was pleased to know that I had not picked up any bad habits, at least ones concerning cross-country skiing.
Aram is the perfect teacher for cross-country skiing. In 2002 he came to Salt Lake City and represented Armenia in the Winter Olympics racing in the 15 km, 30km, 50km, and the sprint. He stayed for six months after the games to train in Salt Lake City and enjoyed the mountains and the area so much he decided to stay. He was hired at Solitude as an instructor and now manages their Nordic Center.
Even though I am an experienced cross-country skier, it was great to reinforce Nordic techniques with a former Olympic athlete. It is not every day you get training from someone who has participated in such elite events.
The ski trails at Solitude are a great place to learn cross-country ski. They have twenty kilometers of ski trails groomed for both classic and skate. They also have 15 kilometers of snowshoe trails for those who enjoy the outdoors in the winter, but want a more slow paced outdoor activity.
After a half hour with Aram, we were let loose on the ski trails. I learned that the trails here are a great place to train for cross-country skiing. I routinely ski over 20 miles a day when I am in good shape. After only ten miles in the Wasatch Mountain altitude, I was completely exhausted. A couple of days training at Solitude would really benefit you if you are training for an event like the Birkebeiner Cross-Country Ski Marathon.
The Nordic Center at Solitude is a few miles up the mountain from the resort and Solitude Ski Village. The trails link the two together. If you ski from the Nordic Center to the Village, it is all downhill. You have to ski uphill to get back to the Nordic Center. This can be exhausting considering the altitude, but you can take a shuttle from the village back up and avoid the arduous climb.
As you can tell from the pictures, the number one reason to ski the Nordic trails at Solitude is they are fantastically gorgeous. In the shadow of Solitude mountain the trails pass through enormous stands of pine covered in snow. When I was there in February, the resort had already received over 400 inches of snow for the season.
Another perk at Solitude is they have a five-star restaurant located at a Yurt a few kilometers from the village. The only way to get there is by cross-country skis or snowshoes. How cool is it to cross-country ski to dinner?
The cost for lessons at the Nordic Center at Solitude is $45.00, $17,00 for ski passes, and $15.00 for rentals. Besides Aram, they have 4 other qualified cross-country ski instructors.  Not a bad fee in order to receive Olympic cross-country ski instruction.
This trip was sponsored by Visit Salt Lake, but the opinions, pictures, words and any bad habits picked up along the way are purely my own.
TT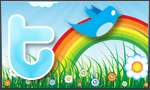 The goal of Traveling Ted is to inspire people to outdoor adventure travel and then provide tips on where and how to go. If you liked this post then enter your email in the box to get email notifications for each new entry. Daily travel photos are excluded from your email in order to not flood you with posts. There is no spam and email information will not be shared. Other e-follow options include Facebook (click on the like box to the right) or twitter (click on the pretty bird on the rainbow above).
On the right sidebar is a donate button. If you would like to donate in order to support the site, it would be appreciated. All donations would cover travel expenses and improvements to make the site better.