The New York City Airporter solved my New York travel conundrum. While searching for flights to Guyana, the most frugal flight I could find was a myriad of connections both coming and going. The one that really through a screw ball into the plan was a change of airports in New York. I have heard of crazy connections where a traveler has to run from one gate to another halfway across the airport, but never a change in actual airports.
I flew into LaGuardia at 9:45 and had three hours to get to JKF Airport. I googled the situation and saw that others had had the same question, but it took awhile to find the answer. Of course the most obvious is a cab, but I did not want the hassle of dealing with a cab and have to pay some crazy fee plus tip when I was already paying a considerable cost for the ticket.
The answer was the New York City Airporter. They are open from 5:00 a.m. to 11:30 p.m. every day and have departures every twenty to thirty minutes. You can even book in advance if you choose. They shuttle travelers from LaGuardia to JFK for $13.00, LaGuardia to Manhattan for $16.00,  and LaGuardia or JFK to Newark for $24.00. Tips are appreciated but not mandatory.
I did not book although I did check the website to make sure they had service on the day of my flight. When I looked at their page they had a red alert stating: "normal service today."
I picked up my luggage at baggage and headed for ground transport information. A friendly man pointed down the hallway and said to buy a ticket from the agent with the green jacket.  I walked down the hall and paid for my $13.00 ticket with a credit card and fifteen minutes later I was on the shuttle. I was even able to wait inside for the shuttle and stay out of the cold. This was key because I did not bring a jacket since I was heading for the Caribbean forgetting I had a changeover in cold New York.
The driver asked where I was going. I told him Caribbean airlines. He said that is terminal 4, and in fifteen minutes I was conveniently dropped off at terminal 4, and I easily made my flight despite the crazy long lines at JFK.
I hope next time I book a flight that goes through New York, I will not have to use this service, and I hope the same for you. Despite the ease of connection with New York City Airporter, it was still a stress and a pain; however, if I come across the same issue with a flight being much cheaper with an airport change, I will know in good conscience know that there is a company that provides good service to different airports and downtown in New York City.
Disclosure – I paid for this service out of pocket. The views of this post are purely my own as I have had no incentive from the company to make a positive review. This post reflects my own positive experience using the service. I highly recommend the shuttle service to other travelers in a similar situation.
Stay tuned,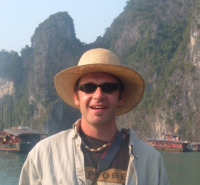 TT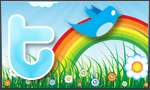 The goal of Traveling Ted TV is to inspire people to outdoor adventure travel and then provide tips on where and how to go. If you liked this post then enter your email in the box to get email notifications for each new entry. Daily travel photos are excluded from your email in order to not flood you with posts. There is no spam and email information will not be shared. Other e-follow options include Facebook (click on the like box to the right) or twitter (click on the pretty bird on the rainbow above).

[subscribe2]

Me at O'Hare – Despite my smile I am a little stressed knowing an airport change awaits in New York