In a couple of days I will be ending the year with an adventure travel bang by jumping a plane to the South American country of Guyana. While attending Carnival this year in Trinidad & Tobago, I met some young ladies from Guyana. When they introduced themselves, one said everyone only knows our country by the maniac Jim Jones.
I had to admit, that is all I knew of Guyana except that it was in South America. I was intrigued, and I decided I needed to find out more. I learned right away that 80% of the country is covered in rainforest. Right there I knew it was a Traveling Ted friendly country. I am off to learn more.
While you sit around your computers and smart phones in eager anticipation of what I will find, here are some interesting facts about Guyana to tide you over until I return.
Home to the number 2 waterfall in the world according to the Worldwide Waterfall Database: Kaieteur Falls.  This waterfall has a single drop of 741 feet. In comparison, Niagara Falls is 167 feet. Wikipedia calls it the largest single drop waterfall by volume in the world.
Guyana has a population of 767,000 people. The size of the country is 214,970 square kilometers. This is roughly the size of Minnesota, which has a population of 5,344,861, which is almost 7 times the population. Guyana is also the same size as Idaho, which has a population of 1,584,985, which is almost exactly twice as many.
The capital of Guyana is Georgetown located at the mouth of the Demerara River. The population of the city including the metro area is 354,000, almost half of all Guyana. In fact, 90% of the Guyanese population lives along the coast. Can you say uninhabited interior?
The ethnic division in Guyana is 45% East Indian, 30% Black African, 16% mixed, and 9% Amerindian.
The official language in Guyana is English
Guyana is an Amerindian word meaning "Land of many waters."
The longest river in Guyana is the Essequibo River, which is 627 miles long. This is ¼th the size of the Mississippi
My itinerary:
I will land in the capital on Saturday.  I will stay two nights in Georgetown and then off to the interior for three days in the Rupunini. I will return for two more nights in Georgetown. One of the days in Georgetown will be spent visiting Kaieteur Falls.
Stay tuned,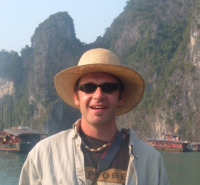 TT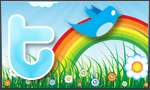 The goal of Traveling Ted TV is to inspire people to outdoor adventure travel and then provide tips on where and how to go. If you liked this post then enter your email in the box to get email notifications for each new entry. Daily travel photos are excluded from your email in order to not flood you with posts. There is no spam and email information will not be shared. Other e-follow options include Facebook (click on the like box to the right) or twitter (click on the pretty bird on the rainbow above).
[subscribe2]