I had a tough choice recently while on a hiking adventure in the Porcupine Mountains Wilderness State Park in the Upper Peninsula of Michigan. I had just completed the Little Carp River Trail and followed the river to its mouth and confluence with Lake Superior. I could either loop back on the Big Carp River Trail, or I could continue on the Lake Superior Trail.
This was a tough choice as I love walking next to mountain streams and hearing the soothing sound and sight of the river as it dances through rocks on its descent from the mountains to its inevitable end. The other option was equally appealing as Lake Superior is perhaps the most beautiful lake in the United States.
The deal breaker was the night's entertainment along Lake Superior was, well, superior, than hiking inland along the river. I could gaze west and watch the sun disappear over the horizon across this amazing great lake. Sunsets are beautiful no matter where they are viewed, but they are sublime when they slowly submerge over the horizon across a large body of water. It is hard to beat a Lake Superior sunset.
If it was cloudy, I would have hiked up the Big Carp River Trail as I prefer a mountain stream to a great lake. Since it was a beautiful sunny day though, I chose the Lake Superior Trail. I proceeded to hike four more miles to a campsite right along the lake. I saw one other hiker setting up camp along this stretch of trail adjacent to the lake. I also saw one deer. When the ratio to other people and deer seen is 1 to 1 then one knows that they are in a wilderness setting.
I got into camp around 4 p.m., and I had about two hours plus to get set up and eat before nature's red glowing show came on. I cooked noodles and kept looking at the horizon. I wanted dinner over, dishes washed, and wood cut before the main event came on at prime time. I wanted nothing to distract me from the red ball in the sky disappearing over crashing waves.
I also planned to take a few shots of Old Granddad. Once I took a tug or two of this concoction, I wanted no more responsibility for camp chores not to mention dealing with a sharp camp saw.
I timed it perfectly and had a nice stack of wood cut for the fire. I proceeded to put my food away after washing dishes and hung my food on the convenient bear pole in the camp. I even built up the fire, so all I had to do once the sunset TV show ended was light the fire, and the campfire channel would come on next.
I climbed on a rock looking over Lake Superior. For over an hour me and my flask of Old Granddad enjoyed one of the most amazing sunsets I had ever seen. I am sure I have echoed this same sentence for dozens of other sunsets. Each time you see another incredible sunset outdoors if feels like it is the most beautiful one you have seen since it is freshest in your mind.
I continued my sunset vigil on my rock until only a glimmer of light was in the western sky. I walked over to the campfire and lit the fire. Then I took another tug of Old Granddad and felt very lucky to be alive.
Adventure On!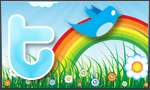 The goal of Traveling Ted is to inspire people to outdoor adventure travel and then provide tips on where and how to go. If you liked this post then enter your email in the box to get email notifications for each new entry. Daily travel photos are excluded from your email in order to not flood you with posts. There is no spam and email information will not be shared. Other e-follow options include Facebook (click on the like box to the right) or twitter (click on the pretty bird on the rainbow above).
On the right sidebar is a donate button. If you would like to donate in order to support the site, it would be appreciated. All donations would cover travel expenses and improvements to make the site better.