For the second year in a row, I volunteered with the National Wildlife Federation for their Hike and Seek in Bemis Woods Forest Preserve in Suburban Chicago. Last year, I was frogman and taught children interesting facts about frogs including how to identify some of their calls.
Last year, it either rained early in the day or threatened storms, so the turnout was not as high as hoped. This year it was a gorgeous fall day with temperatures hitting 80 degrees.  This meant there would be a better than hoped for attendance.
The Hike and Seek is an event designed to get families with young kids excited about wildlife and the outdoors. For a small donations running from $20-$30 dollars to the National Wildlife Federation, families come and hike a short trail just over one mile. Stretched out over the one mile trail are five stations manned by naturalists and volunteers that highlight one part of the animal kingdom. There is an activity and a little presentation given by each of the volunteers. Once completed the children are given a sticker to show they completed the activity.
Last year I had a recording of frog sounds and the children matched the calls to the pictures of frogs and toads I had spread out on the display table. I found that what the children and families enjoyed the most was my personal recollection of encounters I have had with frogs and toads during my adventures including a run in with a giant toad in Costa Rica.
I requested to resume my role as frogman this year. I was thrown a curve ball by NWF when I arrived this year at Bemis Woods. This year, they highlighted turtles at the reptile booth. This initially did not throw me off, but I did not have any great personal encounters with turtles that I could immediately think of. This year, I was also matched with another volunteer, which was nice because there is a lot of downtime, so I had someone to talk to and help.
The main activity was rock painting. We were provided with hundreds of rocks, beady eyes, shells, legs, and glue. The idea was the children would make the rocks look like turtle.
We were at station three at the exact middle of the trail. This year they released groups starting in each direction. One started at five and the other started with station one. This meant all groups would meet in the middle at our station at one time.
After sitting around doing nothing for an hour a cute little girl and boy with mom came by, and we quizzed the shy girl about her knowledge of turtles and then let her paint. This turned out to be the calm before the storm as all of a sudden a mass of children with parents came from each direction. Each child wanted to paint a rock and get a sticker.
It turned out to be CHAOS! We were overwhelmed with the appearance of so many groups at one time. We only partitioned half of the table to paint, so we quickly expanded the art room by pulling the tarp over the rest of the table. We did not have enough time to hand out stickers, quiz children on turtles, and help with the painting, but we did our best.
At about 2 p.m. my partner had to go. At the same time we were running low on rocks and completely out of beady eyes. The line of children wanting to paint did not seem to end. It was like a Saving Private Ryan Moment. Everything began to move in slow motion. Nooooooooooooo, I thought fearing the worst.
As a former substitute teacher, I am aware of the chaos that can develop when children show up and there is nothing for them to do. The parents had paid good money to have their children entertained, and I feared they would be equally disappointed when they showed up and their children were blocked from turtle painting fun. I could just see them all saying "great event, but the reptile station was lame." I came equipped with my business cards hoping to lure new readers to my blog, but who would want to read a blogger who cannot even entertain a group of young kids.
Then a magical thing happened. I told the first group of kids that we were unfortunately out of rocks. I had no idea what to do for the five to seven minutes I was supposed to entertain them. The kids had a momentary look of disappointment, but their face turned quickly from disappointment to resolve. They walked away into the forest and returned momentarily with their own rocks.
INGENIOUS. I know this does not sound like a big deal, but often times when something goes wrong, people just give up. I expected the kids to pout, ask for their sticker, and take off. No, they improvised, they adapted, they overcame, and soon the children without NWF provided rocks continued to paint turtles without eyes on rocks found by their own initiative. Everyone was happy, and I breathed a sigh of relief knowing I was going to survive.
Another great thing to see was the cooperation among the families and children. Parents whose kids were painting were cognizant of other families waiting and hurried their children along so others had a turn. One young lady collected two rocks and when another family showed up, and I told them they had to find their own rock, she gave the boy her extra rock. She gets the gold star for that selfless act of sharing.
Eventually, the endless stream of turtle painting families and children came to an end, and I returned to the beginning. I got my picture with Ranger Rick, which was my reward for a successful day interacting with families at the National Wildlife Federation Hike and Seek.
Thanks goes out to the National Wildlife Federation for hosting such a fun event and having me as a volunteer. I look forward to next year.
Stay tuned,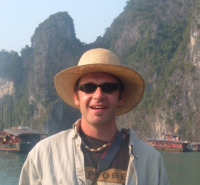 TT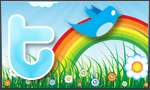 The goal of Traveling Ted TV is to inspire people to outdoor adventure travel and then provide tips on where and how to go. If you liked this post then enter your email in the box to get email notifications for each new entry. Daily travel photos are excluded from your email in order to not flood you with posts. There is no spam and email information will not be shared. Other e-follow options include Facebook (click on the like box to the right) or twitter (click on the pretty bird on the rainbow above).
[subscribe2]