Growing up, I had seen hundreds of pictures of my parents and friends frolicking in Louisa Falls in Agnes Lake in Quetico Provincial Park. Unfortunately, all I had seen were pictures because it had been a place that had eluded my canoe and paddle.
I had been to the Boundary Waters and Quetico many times, but for some reason, Agnes Lake and Louisa Falls was never on the itinerary when it was time for me to portage, canoe, and fish in this wonderful pristine wilderness. There was actually one trip where we did attempt to canoe up to Agnes, but we were wind bound for several days in Kawnipi and could not move. Instead of looping back through Agnes, we had to turn around.
Quetico Provincial Park is full of large lakes, and with canoeing and kayaking the only mode of transportation, wind plays a powerful force in getting from A to B. It is one of the very frustrating parts of adventure traveling in Quetico, yet also, a very cool part. Have you ever traveled somewhere and failed at getting to your destination because of the wind? I doubt many travelers can say that.
Louisa Falls is a beautiful cascading waterfall created from a little stream that drops from Louisa Lake into the southern part of the 22 mile Agnes Lake. In the middle of the falls, there is a little pool that forms, which is perfect for bathing and taking a shower in. The pool is large and deep enough for five to even up to ten people.
The pool is absolutely perfect because there are rocks to stand on near the falls, but the water is almost over your head in the middle. You can also position yourself under the falls and take a shower. On the other side of the pool is a row of rocks that protects waders from falling down the lower portion of the falls, so it is perfectly safe.
For those who want to experience this cool waterfall, it is not that far from Prairie Portage. There are many campsites on lower Agnes including one right at the base of the falls.
Last year, on a week long trip camping in Quetico with my Dad, I was almost guaranteed a shot at swimming in Louisa Falls. Our final destination was Kawnipi, but we planned to begin through Prairie Portage up Agnes. Unless a crazy north south wind was going to blow for a week straight, I would finally get a chance to see Louisa Falls.
The only problem was, the day we headed up Agnes and past Louisa Falls, it was kind of cool. It was one of those days that could not make up its mind. Partly sunny then partly cloudy, then rainy: The only characteristic of this day that you could hold your hat on was it was not a day you wanted to swim.
How unkind of Mother Nature to not accommodate me with the perfect day to swim when I finally made it to the most awesome bathing spot in North America. Undaunted, I charged into the pool and started swimming. I was not going to let a cold day spoil an opportunity I have been waiting for decades to enjoy.
For those who want to experience this amazing waterfall, it is not that far from Prairie Portage. There are many campsites on lower Agnes including one right at the base of the falls.
If this type of trip appeals to you, there are two places one can access the park from the United States that I recommend. If you go through Ely, Minnesota then go through Canadian Border Outfitters. Read about them here:
Boundary Waters and Quetico vacation begin with Canadian Border Outfitters
If you want to go through Grand Marais then try Voyageur Canoe Rentals. Read about them here:
Voyageur Canoe Outfitters is the key that unlocks Quetico and the Boundary Waters
TT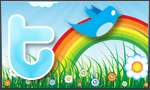 The goal of Traveling Ted is to inspire people to outdoor adventure travel and then provide tips on where and how to go. If you liked this post then enter your email in the box to get email notifications for each new entry. Daily travel photos are excluded from your email in order to not flood you with posts. There is no spam and email information will not be shared. Other e-follow options include Facebook (click on the like box to the right) or twitter (click on the pretty bird on the rainbow above).
On the right sidebar is a donate button. If you would like to donate in order to support the site, it would be appreciated. All donations would cover travel expenses and improvements to make the site better.