The downtown area of Detroit is a feared area by most travelers and visitors. If there is a reason to go there it is for a sporting event and then a quick escape to the suburbs. There is safety in numbers when the Detroit Tigers are playing at Comerica. One afternoon while visiting a friend we checked out the interesting city of Hamtramck.
Visit to Hamtramck
On a recent visit to see a high school buddy before heading up to Sleeping Bear Dunes National Lakeshore, we decided to brave the feared downtown area in the afternoon without the safety of the crowds. We checked out the multi-ethnic city of Hamtramck, which lies just on the fringes of downtown.
According to Wikipedia, the city is 41% foreign born making it the most diverse international city in Michigan.  A large percentage of this population is Polish. 14.5% of the total population of this city is Polish although it used to be 90% back in the 1970s.
Reflecting on my personal relationship with Poland and Polish people
I have an affinity for Poland and for Polish people. My hometown, Chicago, is rumored as the second largest Polish city in the world outside of Warsaw. This explains why we are the only city where  Casimir Pulaski Day is a day off for school children. I have many friends and acquaintances that come from Poland including fellow Chicago travel blogger Jetting Around.
I visited Poland in 2003. I spent a week visiting Krakow and Lublin. Visiting Poland was amazing, and I stayed for several days in Lublin with a Polish friend of a friend. I always like to have connections when visiting other countries. I would much rather crash on someone's couch than stay at a hotel.
Polonia Restaurant
Anyways, back to Hamtramck. We came to eat at the Polonia Restaurant. From the moment we sat down I knew I would enjoy the place. Anthony Bourdain's face greeted us on the menu. He filmed a show here in 2009. This eliminated the place from hidden gem status, but I was came to enjoy Polish food not to uncover an unknown wonder.
One of my greatest memories from my trip to Poland was a stop at a traditional Polish restaurant in Lublin, Poland. Of course it is traditional Polish food if it is in Poland, but this place even took the aura further as the inside was decorated like an old time Polish barn. I had the most delicious beet soup here.
I was delighted to find beet soup on the menu at Polonia. I eagerly lapped it up and remembered my wonderful dinner in Lublin. We then consumed bread with some sort of lard concoction. It was tasty, but I think it took a year off my life due to the amount of cholesterol.
Emerging back into Detroit
Poland is known for Polish sausage, so I gravitated to this dish, which was surrounded by sauerkraut. Absolutely delicious, and after walking out of Polonia I expected to walk out and see the Vistula, the Polish countryside, or perhaps the Wawel Castle. Instead a plastic baggy meandered down the desolate Hamtramck streets. At least for an hour I felt like I traveled to Poland while inside this Michigan restaurant.
Adventure on!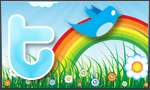 The goal of Traveling Ted is to inspire people to outdoor adventure travel and then provide tips on where and how to go. If you liked this post then sign up for the email newsletter. Notifications are sent out once or twice a month with what is new with Traveling Ted's adventures. There is no spam and email information will not be shared. Other e-follow options include Facebook (click on the like box to the right) or twitter (click on the pretty bird on the rainbow above).