The phrase "airport parking" is sure to cause a rise in the traveler's blood pressure. Airport parking ranks up there with baggage fees, connections, airport security, and layovers when it comes to terms where the very mention evokes stress and annoyance for those on the go.
Airportparkingreservations.com helps eliminate this stress by allowing travelers to check for parking deals and reserve online even before leaving for the airport. Just like passengers can wake up and print a boarding pass from their home computer, they can do the same now and reserve a space for their car.
There are so many trivial details to worry about on the way to the airport. Although travel is fun and exciting, no one can deny that high stress is involved. So many variables exist in the airport experience. Will they charge for baggage fees? How long with the security line be? Will I be the lucky person picked for extra scrutiny in the security line? Will my flight have a snack or should I eat before hand?
I could list 100 items travelers could be stressed about when they leave for the airport and this does not even mention the other worries bouncing around the traveler's brain regarding the rest of the trip. Therefore, it is nice to have one worry alleviated even before you leave from home. Yes, you can now reserve a parking spot for your car, even months in advance thanks to this website.
Airportparkingreservations.com has been around since 2000 and they have been helping customers find reasonable rates at 85 airports in the United States and Canada. They have made a whopping 2,500,000 reservations and have 200,000 user reviews on their site. The numbers speak volumes for the company and show they have a niche which meets our needs.
The system works just as easily as any other search engine. You just enter in the airport destination and the number of days and voila, you have options.
I put in a search for Chicago O'Hare over Memorial Day and came up with some really good deals. The website searches a variety of parking places including hotels, private parking lots, and those operated by the airport. They do not own any parking spaces themselves; they just make it easier for people to search on one website for them. Can you imagine the hassle of trying to call individual operators for rates, options, and availability?
Airportparkingreservations.com not only can make the reservation, but they also show amenities and a giant list of reviews from other users. How convenient to compare, research, and buy on one site. The website gives users information about how far the lot is from the airport, whether it is covered or uncovered, valet or self-park, and the number of reviews and the overall ratings.
Even with something as easy as parking, there are sometimes glitches and problems. Travelers are well aware that things happen. When it does, it is important to get quick resolution. Airportparkingreservations.com makes it easy to contact them in case of an unexpected travel issue regarding the reservation. They have a 24 hour 1-800 line, they have live chat, and they are active on social media.
Next time you are heading to the airport, reserve a parking spot in advance. Don't be that person who just makes it through security and boards just in the nick of time, heart pounding, because they were driving around the lot looking for a space. Drive to the airport with the confidence of knowing there are two yellow lines with nothing in between it except maybe a reserved sign waiting for your car to fill it. With one stress point eliminated, you can focus on the rest of your adventure travel trip thanks to Airportparkingreservations.com.
Adventure on!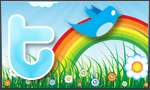 The goal of this site is to inspire people to outdoor adventure travel and then provide tips. If you liked this post then sign up for the email newsletter. Notifications go out once or twice a month with what is new with Traveling Ted's adventures. Your email will not be share and you will receive no spam. Other e-follow options include Facebook (click on the like box to the right) or twitter (click on the pretty bird on the rainbow above)