Today we have a guest post from Sam Walker regarding outdoor adventure destinations in Singapore. Who knew there were beautiful outdoor places in this concrete urban metropolis.

Seeking outdoor adventure in Singapore
When I first moved to Singapore many years ago, I went a bit batty. Singapore is a nice city, but I've always been more of a nature lover, and could no longer escape to the mountain hilltops on my days off. To the cities credit, Singapore has done an excellent job of creating as much greenery as possible throughout the city. But you are not going to find rugged mountains to explore here, cascading waterfalls or breathtaking hilltop views. As time passed, I sought out and explored the more natural beauty that this island has to offer, and have found a number of great hikes along the way.
Here are two of my favorite Singapore hiking locations that I would recommend to anyone passing through this country, and that you may not find so well advertised in the tourism brochures:
Sungei Buloh Wetland Reserve
Sungei Buloh is on the outskirts of Singapore, and not the easiest place to get to if you don't have a car. But the beauty of Sungei Buloh is that you are really getting out into an environment that existed before humans every entered the scene. Singapore, at one time not so long ago, was a mangrove swamp.
Upon entering the reserve, you will be hard pressed to miss the giant water monitor lizards, which like to hang out near the entrance. They look intimidating and can reach up to 2 meters long, but we are not part of their menu and they will keep their distance. They have taken on the hard job of basking in the sun or hanging out in the water until they can digest whatever the heck they recently ate.
I have also spotted a crocodile once, below the main bridge, which was the most impressive creature I've ever seen in the wild. However I was informed by the ranger that it was a rare sighting.
Bird lovers are fond of this area, because at certain times of the year, various birds use the reserve as a major transit point on their migration travels. The ranger station at the start of the reserve is an interesting place in itself. They have displays on all the natural wildlife that exists in the area with plenty of interesting facts.
A few notes of advice on Sungei Buloh:
Getting there is easiest by car. You can find driving and bus instructions on their website.
This is swamp-land so bring your bug spray. The mosquitoes will definitely want to say hello.
If you are into bird watching, bring your binoculars from Sept to March. You can often see some interesting feathers at these times.
MacRitchie Reservoir Park
MacRitchie Reservoir is much easier to access than Sungei Buloh. This is a very large, and beautiful park that has often been my saving grace when I needed to get out of the city. Whether you are just looking to take a stroll along the entrance of the park, go for a half-day walk around the lake, or journey deep into the jungle through the hiking trails, MacRitchie is a natural oasis for most anyone. One of the better hikes to take here in my opinion is the recently created "Tree Top Walk".
Near the entrance, and along the outskirts of the jungle, you'll likely see plenty of wildlife that has grown accustomed to humans. Monkeys can be easily spotted swinging from the trees. They will swipe your food in a heartbeat if you reveal any of your snacks (so be careful that you don't). Large tree-climbing lizards can often be spotted near the tree line if you keep your eyes open. Turtles and fish are plentiful in the lake.
If you decide to take the tree top walk (they have signs to show you the way) the trail will lead you deep into the forest. At certain points, the crickets and the bugs create a symphony of strange sounds. If you happen to be around in the trees at dusk, it is unbelievable to hear how much noise bugs can make! Spotting wildlife inside the jungle is more rare, as the creatures are shyer. But pangolins, flying squirrels, and snakes do exists here. There is no real dangerous wildlife in MacRitchie, so you don't need to worry about anything surprising you.
The tree top walk is located at the halfway point of your journey. It is a large suspended bridge that has been built from one hill to another, along the top of the jungle tree line. Maybe not the best place to go if you are scared of heights, but it is a secure bridge with high railings. It's a one way bridge, and once across you'll pass through a door that doesn't allow you to go back, so be aware that once over the bridge there is no turning back. You will continue along the trail into a more peaceful part of the jungle, and you can follow the signs to take you back out the same way you came in.
A few notes of advice:
The treetop walk bridge closes at 5:00pm. So make sure you get there before it closes, as otherwise the ranger cuts off access. Give yourself at least 2 hours to reach the bridge from the main entrance.
Just before reaching the bridge, you'll come across a ranger station, with bathrooms and water. Make sure to fill up your water bottles here. The humidity drains you quickly, and there is a steep up hill climb that you will need to take in order to reach the bridge.
If it rains in Singapore, it pours, but the hard downfalls are often brief. There are odd shelters built along the deeper parts of the trail that you can hide under if you get caught. Avoid the bridge during thunderstorms.
I've hiked in many parts of South East Asia, and the nice thing about finding places to hike in Singapore, is that you can explore some of the South East Asian tropical climate, without the irritation or danger of unwanted pests that you might find in larger countries. You won't have to fight off leeches during the wet months, mosquitoes are manageable if any, and the chances of seeing a cobra, python, leopard…etc., are pretty much nil. Perhaps that is less exciting to the hard-core explorer. However life is abundant anywhere in nature within South East Asia, and the above locations are both interesting and worth a trip if you'd like to see some of the more natural environment of Singapore.
Sam Walker is a freelance writer with a passion for traveling and outdoor living. He is currently reviewing the cycling gear at Gear Reviews Online, including a recent series of articles on bike tool kits and the Park Tool PCS-10 for cycling enthusiasts.
Thanks Sam for the great guest post!
Adventure on!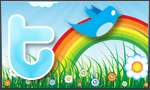 The goal of Traveling Ted is to inspire people to outdoor adventure travel and then provide tips on where and how to go. If you liked this post then enter your email in the box to get email notifications for each new entry. Daily travel photos are excluded from your email in order to not flood you with posts. There is no spam and email information will not be shared. Other e-follow options include Facebook (click on the like box to the right) or twitter (click on the pretty bird on the rainbow above).
On the right sidebar is a donate button. If you would like to donate in order to support the site, it would be appreciated. All donations would cover travel expenses and improvements to make the site better.