Music is large part of my life and is a large aspect in the human existence in general. Therefore, it comes as no surprise that another big facet of my life, travel, and music go well together. This combination is not just a big part of my life, but also is true for many other travelers and again, the human race in general.
Every combo that goes well together has a matchmaker. For travel and music the match.com for them has been technology. Back before cassettes and car stereos the only way to bring music and travel together was to actually bring an instrument along. Woody Guthrie plucking away on a banjo atop a freight train comes to mind.
Fortunately, advances in technology have made it easier and easier to enjoy music while traveling. First it was car stereos playing 8-track cassettes. Then the Sony Walkman, which allowed everyone to listen to their own choice of music. The rest is history.
Growing up, I used to listen to my Sony Walkman in the back of our Chevy Van while we tooled around the Midwest and sometimes Florida and Tennessee. Over time, certain songs and tapes that I was really into became synonymous with certain travel memories. Listening to these same songs and tapes back at home would bring a strong feeling of travel déjà vu. For a moment I would be transported back to travel locations where I was listening to these songs.
For example, the Crosby, Stills & Nash song "Wooden Ships," reminded me of a certain stretch of road on Highway 61 called Silver Cliff where the road climbed high above Lake Superior. On the way to the Great Smoky Mountains, listening to John Cougar Mellencamp's Scarecrow was a necessity driving through the cornfields of Indiana. The Rock and Roll Hall of Fame may shun Rush, but my portable CD player did not as I enjoyed the epic 2112 on the way from Chiang Mai back to Bangkok. The highlight of the CD on this trip was "Passage to Bangkok."
My number one match for song/album and place has to be listening to Van Morrison's amazing album "Astral Weeks" while on a two week trip to the Florida Everglades back in high school. The song which really evokes Florida in my mind is Cyprus Avenue. Every time I hear "Well, I am caught one more time, up on Cyprus Avenue," I can see in my mind Spanish moss hanging from the trees. I can see cypress trees and stumps rising from marshes filled with egrets, herons, ibises, storks, and anhingas. When I hear this song, I can almost smell Florida.
Even though Florida is home to cypress trees and the song is named Cyprus, there is no connection between to the two except in my own mind. With art we make our own interpretation. The reason this song resonates with memories of Florida is from childhood memories of listening to this tune and this album with my Sony Walkman in the back of the old Chevy Van.
With Iphones,Ipods, youtube, and other technologies, it is easier than ever to constantly have music as a travel companion. What are some of your favorite music/travel combinations? Chime in with a comment below.
TT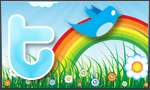 The goal of Traveling Ted is to inspire people to outdoor adventure travel and then provide tips on where and how to go. If you liked this post then enter your email in the box to get email notifications for each new entry. Daily travel photos are excluded from your email in order to not flood you with posts. There is no spam and email information will not be shared. Other e-follow options include Facebook (click on the like box to the right) or twitter (click on the pretty bird on the rainbow above).
On the right sidebar is a donate button. If you would like to donate in order to support the site, it would be appreciated. All donations would cover travel expenses and improvements to make the site better.