This past Saturday I woke up at the crack of 11:30am. Usually, waking up around noon is a recipe for a lazy day. Half of the daylight hours were lost in reverie. Sleeping in late like this most often sets the tone for what is left of the rest of the day. This day turned out differently. Perhaps, beating the noon whistle by 30 minutes made me feel a little adventurous.
It had snowed the night before in Chicago, although only an inch or two. The forecast called for significant lake effect snow in Indiana. I called the Indiana Dunes National Lakeshore visitor's center (219)-395-1882 for a snow update. The ranger that answered told me they received 4-6 inches of snow and there was enough snow to ski.
I dressed quickly, grabbed some coffee, threw the skis in the car, and I was out the door. For someone who nearly awoke when the clock said pm, I was turning into a mover and a shaker.
It is only 60 miles to the Indiana Dunes National Lakeshore and the Indiana Dunes State Park. These two parks are more known for a summer swim location for kids in high school than any park where one can experience an adventure, but the parks will surprise.
Lake effect snow often hits the dunes when Chicago receives only a light dusting. The dunes in the state park provide a perfect terrain for cross-country skiing. When they are snow covered and no sand showing, they are reminiscent of the rugged geography found in the glacial areas farther north in Wisconsin.
Speaking of Wisconsin, the closest place to cross-country ski from the Chicago area besides the Dunes in Indiana turned out to be Wausau. Wausau is six hours away in the Wisconsin northwoods. This is hard to believe for an early weekend in February, but this is the kind of disappointing winter we have had in Illinois for skiing.
The skiing in Indiana turned out to be quite lousy. Four to six inches is not enough to provide consistent ski conditions. Some wider open sections had good snow cover, while areas in the deeper woods had scant snow and caused some scraping from roots and rocks. It was not a time or place to bring out the marquis pair of skis.
Hikers, runners, and dog walkers eroded what little snow covered the trails. It was a good thing I arrived so early to take advantage of the conditions. I logged ten mediocre miles on the B trail, circling it four times before calling it a day.
I then headed down to the Lakeshore and about froze my fingers off taking a picture of the sun starting to set with the Chicago skyline in the distance. I got back on I-94 and an hour and a half later I was home.
This was not an epic day skiing, hiking, or canoeing, but a not so shabby adventure was had after waking up just before noon.
Stay tuned,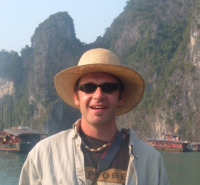 TT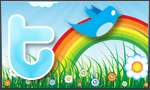 The goal of Traveling Ted TV is to inspire people to outdoor adventure travel and then provide tips on where and how to go. If you liked this post then enter your email in the box to get email notifications for each new entry. Daily travel photos are excluded from your email in order to not flood you with posts. There is no spam and email information will not be shared. Other e-follow options include Facebook (click on the like box to the right) or twitter (click on the pretty bird on the rainbow above).