I recently met Alan Feldstein at the Chicago Travel & Adventure Show. An email invited me to his booth. When I introduced myself to him he greeted me with a warm smile and said, "your website has canoeing, but no kayaking." Traveling Ted also does not have anything about Africa. In one fell post, Alan and his Infinite Safari Adventures introduces readers of this site to both kayaking and Africa.
At a recent adventure show, I was lucky to hear guest speaker Patricia Schultz, author of the popular book 1,000 Places To See Before You Die. After going down the list, she cut to the chase and said: "The first and number one thing you should do is go on Safari in Africa.  It is truly a life transforming experience." I could not agree more.
A safari is a travel experience like no other. It is amazing to live like Hemingway, stay at beautiful camps and lodges with comfortable beds, toilets, showers and amazing food and have the ability to see lions, elephants, giraffes, zebras, gazelles, monkeys and all the other animals that continue to roam the vast plains.  It is life affirming to witness the "circle of life." I never tire of it.  But we are all active people and after days of game drives in safari vehicles, we want to get out and "do something."
There are lots of activities one can pursue.  Climb Mount Kilimanjaro, go on a hot air balloon ride over the vast Serengeti, track chimps in the mountains above Tanganyika, and dive off the exotic island of Zanzibar. But now people can do something really unique. Infinite Safari Adventures is the only company that can expand the safari experience from the bush to the sea by taking clients to the coast to kayak the warm coastal waters of the Tanzanian coast. This is something only a handful of tourists have ever done.
After climbing Mt. Kilimanjaro as a 50th birthday present to myself, my wife and I journeyed to the Mahale Mountains to track wild chimpanzees.  There I met Englishman Steve Chumbley and his wife, Teena, who were the managers of Greystroke Camp. Steve and I discovered a shared passion for kayaking.  The next morning I went kayaking on Lake Tanganyika in Steve's ancient kayak, using a paddle made of two wooden native canoe oars duct-taped together – and almost paddled into a pod of hippos and crocs! As a kayak instructor in Los Angeles it was a safety issue I had never considered before (And that is why we take people to paddle on the coast).
Several years later I returned to Africa with my children with Steve as our guide. Steve asked me if I wanted to kayak. "But there are no boats," I said. "No problem – I'll build some," Steve said.   Steve, who was now a safari operator in Tanzania, built two new kayaks  We became the first in the area to paddle off the coast of Tanzania. At the end of four days we discussed various kayak trips and boat design.  It was there that I realized that many others around the world would love a similar experience. From that my company Infinite Safari Adventures was born.  With my input Steve built a fleet of state-of-the-art fiberglass kayaks exclusively for Infinite Safari Adventures.
Infinite Safari Adventures clients go where few tourists ever go.  They stay at the only eco-lodge in the area and paddle down bays, mangrove tributaries and visit local villages. Clients fall in love with the big game in the vehicles. Here, they see exotic birds, aquatic life, deserted beaches and historic landmarks inaccessible to most travelers. It is a one-of-a-kind adventure!
Thanks Alan for sharing your passion. For those who are interested in this unique adventure travel option check out Infinite Safari Adventures on Facebook and twitter. All photographs courtesy of Infinite Safari Adventures.
Adventure on!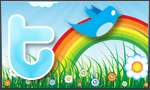 The goal of this site is to inspire people to outdoor adventure travel and then provide tips. If you liked this post then sign up for the email newsletter. Notifications go out once or twice a month with what is new with Traveling Ted's adventures. Your email will not be share and you will receive no spam. Other e-follow options include Facebook (click on the like box to the right) or twitter (click on the pretty bird on the rainbow above).