The Great Smoky Mountains National Park is the nations most visited park. Situated on the Tennessee North Carolina border it is close to the heavily populated eastern seaboard cities like Philadelphia, Washington D.C., Baltimore and not too ridiculously far from Boston and New York. Having to accommodate so many visitors, there is a wealth of options when it comes to staying overnight inside or outside the park boundaries. Here is a list of Great Smoky Mountains National Park lodging and camping options listed from most rugged to most luxurious for all types of adventure travelers.
Great Smoky Mountains National Park lodging and camping options
1. Backcountry camping
The Great Smoky Mountains have an elaborate trail system which allows hikers to explore all areas of the park. The Appalachian Trail is the highlight, but the backcountry trails are the best trails in the park. They are rugged as they seldom stay level for long, but they are worth the strenuous effort. The best part about these trails is they are a true escape from the masses at any time of the year.
Along the trails are found numerous backcountry tent sites. Hikers are only allowed to camp at designated campspots and backcountry permits are required. The permits are free, but your itinerary must be called in prior to the hike and then written down on a permit at the trailhead. The park backcountry permit phone number is 865-436-1231 and is open 8am to 6pm daily.
This is the Great Smoky Mountains in its most raw form, camping out while bears roam the woods. The nice part about the tent spots is they have metal pulleys to hang your food. No need to throw a rock over a tree limb and hoist your pack up yourself.
For an interesting and informative guide to Smoky Mountain trails check out this website:
2. Backcountry shelters –
For those who do not want to camp out with bears there is another option if you still want the gritty outdoor experience. Along the Appalachian Trail and a few places in the backcountry are rustic lean-to shelters. They are basically three walls a roof, a metal bear proof front gate, bunk beds, and a fireplace.
Shelters provide spartan accommodations, but are kind of cozy and comfortable. They provide shelter from rain, wind, and bears. Shelters also need to be reserved through the backcountry permit office.
One great aspect about the shelters is they make for greet meet ups with other hikers. I have met some really interesting people in these shelters including Appalachian Trail through hikers.
3. National Park campgrounds –
There are several campgrounds inside the park including Smokemont, Elkmont, Cataloochee, Cosby, and Cades Cove for those interested in camping outside, but not interested in hiking. These locations cost $14.00 – $23.00 per night. Be sure to protect your food from bears, raccoons, and skunks by keeping food inside the car.
4. Campgrounds outside the park –
Towns like Townsend, Gatlinburg, Cosby, and Bryson City have campgrounds outside the park for those who want a little distance from the busy campgrounds inside the park. Animals are less likely to be a pest outside the park.
Here are a couple examples:
Pros and cons for camping inside and outside the park
Inside the park:
pros: Convenience of being close to the beautiful sights, wilderness camping, quieter, less expensive campgrounds
cons: animals can be pests, lack of amenities, far from food and grocery stores, lack of views due to tree obstruction
Outside the park:
pros: more amenities, convenient to food and dining, nice views of the  mountains, less potential for animal annoyance
cons: louder, more expensive, less wild
5. Smoky Mountain chalets, cabins, and hotels
There is just about every type of hotel, motel, cabin, and chalet known to man surrounding the park. Towns like Gatlinburg, Pigeon Forge, and Sevierville are almost like mini Las Vegas and Orlandos when it comes to wealth and variety of lodging. U.S. 441 is lined with hotels big and small and chalets and cabins can be found on the backroads like 321 towards Cosby.
Gatlinburg, Pigeon Forge, and Sevierville are quite congested with discount malls, Elvis museums, putt-putt golf, and Dollywood, so if you have young kids this could appeal to you. If you are looking for some solitude from a lodge then you definitely want to stay away from the big three Smoky Mountain tourist towns.
You will want to alter your search depending on where you want to stay. If you want to stay in the tourist towns then search Pigeon Forge, Sevierville, and Gatlinburg hotels. If you want a quieter cabin or chalet then search Smoky Mountain cabin or Smoky Mountain chalet.
It helps to make reservations in advance for all Great Smoky Mountains National Park lodging options during the summer and the peak season in the fall, but even if you do not, there will always be a place somewhere for you if you come on the spur of the moment.
Click on this website for great Great Smoky Mountain cabin information.
For more information on hiking and backpacking the Great Smoky Mountains, check out some of my adventures here.
Adventure On!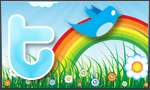 The goal of Traveling Ted is to inspire people to outdoor adventure travel and then provide tips on where and how to go. If you liked this post then enter your email in the box to get email notifications for each new entry. Daily travel photos are excluded from your email in order to not flood you with posts. There is no spam and email information will not be shared. Other e-follow options include Facebook (click on the like box to the right) or twitter (click on the pretty bird on the rainbow above).
On the right sidebar is a donate button. If you would like to donate in order to support the site, it would be appreciated. All donations would cover travel expenses and improvements to make the site better.