Thailand's highest mountain and highest toilet
Our tour mini-bus pulled into the parking lot at the top of Doi Inthanon (Doi is Thai for mountain) in Doi Inthanon Natinal Park. Our tour operator gave a little speech and then welcomed us to Thailand's highest mountain. The bus driver then informed us it was also home to Thailand's highest toilet. He was not joking either as there is a bathroom right on top at 8,415 feet.  I really did not have to go, but I could not miss out on using the country's highest facility.
A highest toilet discussion
I have not been on top of many of the highest mountains for each particular country, but I am guessing only a few have a bathroom there. I have never been on top of Everest, but I have seen some pictures, and I have never seen a crapper up there. This may change soon. An article recently written reports the human feces around Everest is getting out of control. Who knows, someday those pictures from the top of the world may someday include a port-o-potty.
I decided to google "highest toilet in the world." Number one on the search was from a China blog claiming the title. Potala Palace's Changsur Toilet has the most famous and the highest toilet in the world, at least proclaimed by this post.
My history background tells me to never trust one source, so I continued the search. About.com gives us the second entry and it is a top ten. Disappointedly, Doi Inthanon is not listed in the top ten even though there are toilets like my hometown Chicago' Sear's Tower (now Willis Tower), which are thousands of feet smaller. It does list a toilet on top of Pike's Peak at the gift shop which is at 14,110 feet. This could be the highest WC in the U.S. as I doubt Denali has one.
A post on Traveldudes by Mr. Traveldudes himself called Loo with a View inspired this post. Thailand's highest porcelain throne does not have much of a view as it is tucked away among some trees adjacent to other buildings. There are some amazing views from the top, but just not at the privy. For those looking for a thunderbox with a view here will have to be satisfied with looking at their pictures from the digital camera.
How to get to and things to do other than the loo at Doi Inthanon
Doi Inthanon National Park is about a two hour drive from Chiang Mai. Chiang Mai is a city of travel agencies. There is no shortage of places to find and book a deal to Doi Inthanon. In Thailand, the closer you get to a destination the cheaper the guides and tours are. I learned this the hard way while on an adventure tour in Chiang Mai. Everyone else bought their tour locally and I paid quite a bit more at a travel agency in Bangkok.
Besides visiting the highest mountain in Thailand, Doi Inthanon has a couple of fantastic waterfalls. There are 3 sensational waterfalls inside the park, which any tour will stop at. The bird-watching in the park is also quite spectacular. Doi Inthanon has a number of different habitats inside the park, so it has a wide variety of birds as evident in this checklist.
For the adventurous, consider renting a car in Chiang Mai and driving to Doi Inthanon yourself. This will give you flexibility and maneuverability to really explore the park. I enjoyed our day tour, but I would have liked to have stayed more than 5 hours inside the park.
Doi Inthanon is not only the highest point in Thailand, but also the coldest. At over 8,000 feet it is significantly cooler than anywhere else I traveled to in Thailand. Be sure to bring a long sleeve shirt, pants, and a lite windbreaker.
Adventure On!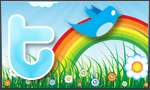 The goal of Traveling Ted is to inspire people to outdoor adventure travel and then provide tips on where and how to go. If you liked this post then enter your email in the box to get email notifications for each new entry. Daily travel photos are excluded from your email in order to not flood you with posts. There is no spam and email information will not be shared. Other e-follow options include Facebook (click on the like box to the right) or twitter (click on the pretty bird on the rainbow above).
On the right sidebar is a donate button. If you would like to donate in order to support the site, it would be appreciated. All donations would cover travel expenses and improvements to make the site better.