The Longest Way Home just posted a picture of a rice worker from the Ifugao Rice Terraces in the Philippines. This inspired me to post a couple of photos from my own experiences traveling to Batad to see the amazing rice terraces.
While hiking to a waterfall down in the village I met some Philippine travelers from Manila. They invited me to a party that night at a bonfire. I gladly accepted although I was not looking forward to the rice wine.
In several other areas in Southeast Asia, I had been offered rice whisky, which was the worst alcohol I have ever tasted. Usually they were given to me in remote areas where access to beer and other liquor was not so easily obtained. The concoction got the job done, but it was horrid.
I was staying in an unbelievable guesthouse with an incredible view of the village and the rice terraces right from our front deck. There were two Australian girls staying there who were actually studying the rice field cultivation techniques. They were also going to this party and they took me down to the hut of one of the elders of the village.
His name was Romeo, and he was also a master at brewing rice whiskey. I took a seat in his comfy home and took a drink of the brown liquid. The rotgut brand of whisky I tried in other areas was clear, so I was hoping this would taste a little more palpable. It was actually quite delicious as Romeo had mixed some sugar in with the wine.
While sipping the wine we talked about the rice cultivation in the rice terraces. This was such a unique opportunity to learn a little bit more about the area that could never be gathered from reading a guide book. Romeo looks a little crazed in the pictures, but he was quite eloquent and spoke perfect English.
One of the tidbits I learned is the biggest threat to the rice cultivation outside of the weather is from rats. The girls told me they had learned that a lot of the old techniques that might seem like superstition were actually quite effective in keeping rats out of the fields. Many newer younger farmers eschewed these practices as old fashioned and were having problems with the rats. Sometimes there are reasons why the old ways are best.
Stay tuned,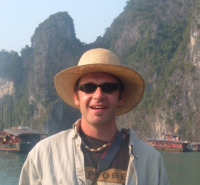 TT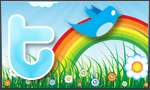 The goal of Traveling Ted is to inspire people to outdoor adventure travel and then provide tips on where and how to go. If you liked this post then enter your email in the box to get email notifications for each new entry. Daily travel photos are excluded from your email in order to not flood you with posts. There is no spam and email information will not be shared. Other e-follow options include Facebook (click on the like box to the right) or twitter (click on the pretty bird on the rainbow above).