While fishing with my dad last year in Quetico Provincial Park in Canada, I had one of my worst angling days ever.  The bites were few and far between.  When I did land one it somehow was able to wiggle off my barbless hook.  The story for my dad was a different matter.
We were in the middle of a week long canoe camping and fishing trip to the remote Lake Kawnipi in Quetico Provincial Park in Ontario, Canada.  I had been to this amazing fishing spot several times with friends, and I was looking forward to showing this awesome place to my dad.
It was not an easy trip.  Lake Kawnipi is smack dab in the middle of the Quetico wilderness.  It was a thirty mile trip with nine portages up the Falls Chain past Silver Falls.  The mosquitoes were horrendous producing a murderous mosquito per beam calculation and it rained several times at inopportune times.
Despite the hardships we finally made it to the majestic Lake Kawnipi.  Every time I see a list of world's most beautiful lakes I wonder why they do not include Kawnipi and then I remember it is because too few lack the fortitude to deal with the hardships to get here.  This is why the fishing is so incredible.  During the four days we spent on Kawnipi we saw two canoes passing by our camp spot over a half mile away and spoke to no one but ourselves.
Besides the pure beauty and the haunting remoteness the other allure to the north end of Kawnipi is the incredible fishing.  There is one area where the lake narrows and the current flows through a narrows and it resembles a river more than a lake.  Trolling up and down this stretch usually results in some enormous Walleyes, Northern Pike, and  Smallmouth Bass.
We hit the narrows and on the first run my dad caught a beautiful four pound walleye.  We trolled back and forth in our canoe and oddly nothing else took our lures.  We eventually wound around the point and found a nice rocky shore with the wind blowing in.
Immediately my dad caught an enormous oil can sized Smallmouth Bass.  Then he caught a second of almost equal size.  I got one on my line, but he wiggled free.  Then my Dad caught another nice one.
Sometimes, like with any endeavor, it is just not your day and this day was not mine.  If I would have had a day like this as a kid I might have thrown a tantrum and disappeared into the tent, but thankfully at 39 those days are past.  Instead, I pitched my fit inside my head.
When it comes down to it there is no one I would rather have kick my butt in fishing than my old man, and there is not many places I would rather be than in Quetico with him.  I am not going to let petty jealousy ruin a great time outdoors.  This August my dad and I will be heading there again, and on this Father's Day week I look forward to another amazing adventure with my father.
It is difficult to find gifts for fathers who have most material items they need.  The best gift you can give your father on his day or any day is your time and fishing is a great way to spend time together just like hiking is.  For another Father's Day read check out this awesome article by Easy Hiker from a father's perspective about adventure traveling with teenage sons.
If you decide to fish with your dad this Father's Day or any day (every day is actually Father's Day when you take the time to hang out with him), hope that you catch a fish or two and are able to compete.  If not at least you are fishing with your dad and what can beat that?
Enter your email to subscribe to posts like this. Only one email goes to your inbox with no spam and I will not sell your email to any list.
Stay tuned,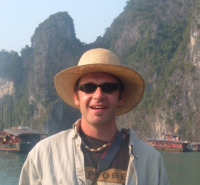 TT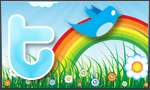 The goal of Traveling Ted TV is to inspire people to outdoor adventure travel and then provide tips on where and how to go. If you liked this post then enter your email in the box to get email notifications for each new entry. Daily travel photos are excluded from your email in order to not flood you with posts. There is no spam and email information will not be shared. Other e-follow options include Facebook (click on the like box to the right) or twitter (click on the pretty bird on the rainbow above).