Those that are experienced hikers sometimes take for granted that new hikers might have no clue how to begin as far as equipment is concerned.  The guys at Simply Hike have been in touch with me over doing a blog post. They have kindly provided a list of essential hiking items.
Here it is and in it they make it easy for hiking newbies to get geared up.  They have a wide range of Camping equipment for beginners and veteran adventure travelers alike, and they ship worldwide.
Top 10 Essential hiking items!
1.)    Multi tool – This a must have tool for any hiker. Most pen knives and multi tools have a vast array of functions, from spanner to tooth pick making them very useful in the wilderness. They can be used for fire starting, food prep and repairing your hiking or camping equipment.
2.)    First Aid Kit – Hiking & Globe trekking can become quite extreme at times. There could be contact with deadly animals, slips, falls or even more underlying health problems. Most first aid kits these days come fully sterile instruments, mini dental kits as well as your standard fabric plasters. These kits are very affordable, and should be taken on all hiking treks, especially for the more remote destinations.
No particular order
3.)    Water Hydration Pack and Filter – Doesn't matter about the temperature, never go without a Hydration pack or a water filter. Hydration packs are incredibly convenient, they can be used whilst on the go, so there's no need to dismount it for a drink. Secondly, a filter or purification tablet is a must. So many people are un-aware of the dangers of contaminated water. Purification tablets will cleanse the water and rid you of any bad bacteria or viruses within the water, preventing illness on your travels.
4.)    Compass – Many of worlds hiking treks can lead you going in circles.  The need for a good reliable compass should be pretty obvious, imagine doing the Kokoda trek without one? You wouldn't make it out!
5.)    Waterproof Matches – Depending on the length of your trip, matches will prove to be one of the most useful tools that you could bring. However, when packing make sure that they are wrapped in a dry seal proof container just to be safe.
Halfway through
6.)    Food – A good option when considering food would be to go for the freeze dry packs and energy bars. Hiking can be very physically demanding, you want your body to operate at optimum level, thus making sure that you have a good selection of energy foods and as stated earlier….. hydration.
7.)    Sunscreen – Some of the Hikes in this world can leave you heavily exposed to harmful UV rays, take the canyon hikes in Utah for example.  You may want to consider bringing a good sunscreen of at least factor 15 with you to avoid skin damage which can be very uncomfortable for the remainder of the trek.
8-9-1o
8.)    Walking Boots – If you're going on a 3 day trek you probably want to put some emphasis on what you're wearing on your feet. You need footwear that is comfort driven, Gore-tex, light and breathable. The big brands such as Berghaus the North Face and Keen all offer high quality products and at the same time offer a very wide range.
9.)    Rucksack – Well that was obvious……… Things to look for when buying a top quality rucksack are, a large capacity, waterproof sheet, adjustable back system, good amount of pockets, padded straps and to be as light as possible. Again with rucksacks and backpacks, it's just best to stick to the big brands like Berghaus etc, their products can be pricey but will last you!
10.)                        YOUR MAP!
Now that you have the essentials down, visit Simply Hike and then do just that.
Adventure on!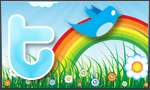 The goal of this site is to inspire people to outdoor adventure travel and then provide tips. If you liked this post then sign up for the email newsletter. Notifications go out once or twice a month with what is new with Traveling Ted's adventures. Your email will not be share and you will receive no spam. Other e-follow options include Facebook (click on the like box to the right) or twitter (click on the pretty bird on the rainbow above).