Richard Bong Recreation Area near Burlington, Wisconsin is a multi recreational activity area.  They have a sport or an activity for everyone.
Wisconsin state parks excel at setting aside specific territory for each activity and Bong is the king of this trend.  They have the traditional activities that every park has like hiking, birding, fishing, boating, and cross-country skiing; however, Bong also caters to the falconing, model airplane, hang glider, dog sledding, and hot air balloon crowd.  I have never seen a sign in any park that said "falconing" area until I visited Bong.
Even though it is located near the Kettle Moraines, the terrain is a little different.  It is of course carved by the glacier, so there are areas of rolling moraines and woodlands, but Bong is predominantly grasslands.
This does not mean it is not scenic in fact the open prairie is arguably more beautiful as it provides some great panoramic views.  There are some platforms that provide a little help in bringing visitors up above the tree line to view the park and many park benches to assist in enjoying the park where good views are found.
Bong Recreation Area is a great place to bring the kids.  There is a 200 foot beach with a bath house on the beautiful Vern Wolfe Lake.  Near the bath house there is play ground equipment and a volleyball net.  The lake also boasts a boat launch and fishing pier.
There are 41 miles of trail in Bong and it comes as no surprise that the trails are used by a variety of modes.  One can hike, mountain-bike, dirt bike, horse back ride, ride an ATV, and in the summer they can be snowshoed and cross-country skied.
With so much to do it is advised to stay longer than a day.  Bong can accommodate as they have two campgrounds with over 200 sites and six group campsites.  They also have a cabin that can accommodate people with disabilities.
Bong has a very dubious name and the sign off the interstate is a fun target for pranksters and thieves.  The name is derived from a World War II her named Richard Bong.  The Bong bridge that spans between Wisconsin and Minnesota in Superior, Wisconsin is named after the same man.  He was our most decorated pilot in World War II as he shot down 40 enemy planes.
Since Bong is run by the state parks the entrance fee system applies.  The cost for a Wisconsin State Park sticker is $5.00 for an hour, $7.00 for a day, and $25.00 annual for Wisconsin residents.  For out of state vehicles the price is $5.00, $10.00, and $35.00.
There are a lot of great parks in the Wisconsin State Park system, but none has the plethora of outdoor recreational opportunities that Bong has.
TT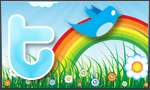 The goal of Traveling Ted is to inspire people to outdoor adventure travel and then provide tips on where and how to go. If you liked this post then enter your email in the box to get email notifications for each new entry. Daily travel photos are excluded from your email in order to not flood you with posts. There is no spam and email information will not be shared. Other e-follow options include Facebook (click on the like box to the right) or twitter (click on the pretty bird on the rainbow above).
On the right sidebar is a donate button. If you would like to donate in order to support the site, it would be appreciated. All donations would cover travel expenses and improvements to make the site better.