An experience in Bach Ma National Park in Vietnam reinforced the notion that one should take their time while traveling.  We all do this sometime.  It is the old eyes are too big for your stomach routine except applied to travel.  No matter how much time we allot for our trips there is that idea that we need to see as much as we can as fast as we can and therefore see everything too quickly and as a result the quality of the experience is diminished.
I booked a ride to Bach Ma, National Park in Vietnam, which is around 40km outside of Hué.  Before I left I made a reservation for a night bus from Hué to Hanoi for that night at 6:30pm.  My plan was to leave for Bach Ma and get there by 8am then hike for four to five hours.  I figured this would be plenty of hiking and give me wiggle room to return on time in order to pack and shower for my bus trip.
A light rain pelted my face all the way from the hotel to the gates of Bach Ma National Park.  Instead of an annoyance it was wonderfully refreshing after having spent over a month in 90 degree plus weather in Thailand, Cambodia, and southern Vietnam.
I paid the park dues and talked to the ranger about the tigers in the park.  He guessed that there might be four or five in the park.  Even though the chances of seeing one was beyond remote it always adds to the adventure when hiking in a place where you are not at the top of the food chain.
The ranger also told me it was 16km to the top.  Right away I knew I was screwed.  First of all I immediately fell in love with the park when I saw the lush vegetation and mountains that disappeared into the fog.  Secondly, when it comes to hiking I am very goal oriented and I knew I would try to hike the whole 16km and back.
The hike was straight up to the top and it took three hours to get there.  This was the time I allotted for my whole trip and I was only half way through.  On the way down I realized I needed to really hustle.  Every kilometer there was a stone marker with the kilometer number on it.  Since I was in a hurry I ran one kilometer and then walked one until I finally made it down by 4pm.
I jumped on the back of the moto-bike and my driver took off and returned to Hué in the driving rain.  I hurriedly took a shower and packed and made my bus. Then I endured a sleepless night to Hanoi (I cannot sleep on buses).  Needless to say I was a wreck and it took me a couple of days to recover from a 20 mile hike/run followed by a sleepless bus ride.
I wrote up this escapade to friends and family via an email.  A couple of days later a friend replied asking why I did not stay one more day in Hué.  I had no answer.  Even though I had over a month left on my trip I felt like I needed to stick to my plan and take the bus to Hanoi that night.
It is an old adage that one should stop and smell the roses, but for some reason we need to relearn this over and over again.  If I could relive this day I would have stayed two to three days in Bach Ma and taken those days out of either Hanoi or my later time in the Philippines.  One should always leave themselves flexibility when traveling so that when they find themselves in a place they really enjoy they do not have to fly off a mountain and rush away for no reason.
Adventure on!
TT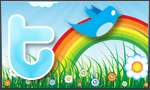 The goal of Traveling Ted is to inspire people to outdoor adventure travel and then provide tips on where and how to go. If you liked this post then enter your email in the box to get email notifications for each new entry. Daily travel photos are excluded from your email in order to not flood you with posts. There is no spam and email information will not be shared. Other e-follow options include Facebook (click on the like box to the right) or twitter (click on the pretty bird on the rainbow above).
On the right sidebar is a donate button. If you would like to donate in order to support the site, it would be appreciated. All donations would cover travel expenses and improvements to make the site better.