Sponsored trip to Salt Lake City thanks to Visit Salt Lake
The author just returned from a whirlwind three day trip in Salt Lake City, Utah. Thanks to Visit Salt Lake, Brighton Ski Resort, Alta Ski Resort, Snowbird Ski Resort, and Solitude Ski Resort for being such great hosts.
New York bloggers pose the question if Salt Lake City is hip and/or trendy? I am not hip and certainly not trendy, so I am unqualified to answer, but I believe the city is a great gateway for amazing adventure.
Five reasons to travel to Salt Lake City
5. The beer
One does not think beer when they think Salt Lake City, but believe it or not they have bars and more importantly they have several micro-brews that satisfy will satisfy even the most discerning of craft beer aficionados. They do not call Utah the beerhive state for nothing.
Uinta's cutthroat is a tasty pale ale that is slightly hoppy that will have consumers drinking like a fish and for those who like to taste a beer that will put a little hair on the chest then try Wasatch breweries polygamy porter. The word around town is you cannot have just one. I am living proof of that as I gulped down two.
4. The food
I did not have a bad meal during my tenure in the city. Even though Tin Angel Café did not have a set of wine glasses that were the same their Chicken Al Forna made a perfect match for the growl in my stomach. Other highlights included the coconut flavor soup at Kimmi's Mountainside Bistro which was incredible, and in a word the Log Haven restaurant was "lovely."
This is not a food blog, so let's get to the meat and potatoes of the list:
3. The resorts
Snowbird and Alta are up the Little Cotttonwood Canyon and Solitude and Brighton can be found in the Big Cottonwood Canyon.  The resorts are only 20 minutes from downtown Salt Lake and only a half hour from the airport.
All four are awesome, but each one is slightly different and have their own unique ambiance and strengths. For instance, Solitude not only has great alpine runs, but they also have a complete Nordic Center with lessons, rentals, and miles of trails.
2. The snow
They call the Utah snow that falls on the Wasatch Mountains the greatest snow on Earth. The snow in Utah is second to none. Storms pass over the Sierras and then dry up over the desert. They proceed to dump copious amounts of powdery snow on the mountains near Salt Lake City.
Jared Ishkanian from Snowbird and formerly of Boston has skied all over the west and in his experience the quality of snow found in the area is second to none. Many people that I met in Utah were like Jared as they came to Utah to ski for a weekend or season and then never left.
1. The Wasatch Mountains
Freelance ski writer Peter Oliver said it best when he talked about the appeal that Salt Lake City has for adventure travelers. When it comes down to it the most important trait in a ski destination is the terrain. You can have the best resorts in the world, the most snow, but without the terrain there is nothing. The Wasatch Mountain range that surrounds the city provides the city not with a sensational back drop, but also the terrain for gnarly skiing and other adventure.
Come to Salt Lake City, Utah and eat, drink beer, ski, and it is impossible not to be merry.
Adventure on!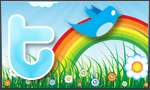 The goal of this site is to inspire people to outdoor adventure travel and then provide tips. If you liked this post then sign up for the email newsletter. Notifications go out once or twice a month with what is new with Traveling Ted's adventures. Your email will not be share and you will receive no spam. Other e-follow options include Facebook (click on the like box to the right) or twitter (click on the pretty bird on the rainbow above).