Latin scholars and watchers of the movie Dead Poet's Society know that carpe diem means to seize the day.  The Birkebeiner marathon jumped on this and with a clever play on words named their email newsletter Carpe-Skiem.  It is a witty pun; however, there is more to this phrase than a mere play on words.
We had a great batch of snow that fell around Christmas time.  For almost two weeks the Midwest was a cross-country ski wonderland.  Suddenly, on New Year's Eve as the party was beginning in one arena it ended for skiers with a complete thaw.
The author took full advantage of the snow while it was here and skied at Warren Dunes State Park, Blue Mound State Park, South Kettle Moraine State Forest, Allegan State Game Area, and finally the Chain O'Lakes State Park.
Whenever there is snow around in the Chicago area cross-country skiers should take advantage of it and seize the opportunity before the inevitable thaw.  There are only a finite number of days when the trails are skiable and they can turn unskiable in a blink of an eye.
There are also a finite number of days where one can ski in their lifetime so ski when the conditions are ripe.  This same frame of mind should be applied to whatever your hobby of choice is.  When snow is on the ground use those personal and vacation days and take off of work because often times the snow does not wait around until the weekend.
I am upset that there is no snow anymore, but at least I took advantage of conditions while they were present.  The day before the thaw the snow was literally melting underneath my skis as I frantically got one more run in at the Chain O'Lakes State Park.  The forecast was for 40 degrees and rain by evening.  I knew that afternoon would be the last chance to ski for awhile.
Traffic was unusually heavy from Chicago on the way out there, and I was afraid everyone had the same idea and the park would be full.  In reality the park was empty, so the traffic must have been people returning Christmas presents or taking advantage of post Christmas sales.
The conditions on the trail were horrid.  In the woods there was snow, but out in the open the trails were spotty and icy.  A couple of times my skis hit patches of ground and I nearly crashed.  Conditions like these are not where one should take their best skis.
The trails worsened with each thrust of my skis until it became a challenge to find enough snow on the trail to stop from scrapping.  I had to zig and zag around the trails to find enough snow to continue.  It was slip sliding away city.
I was able to complete 6 loops on a 1.7 mile trail although there were places I had to take my skis off and walk.  By 2pm the trail was pretty much kaput, and I headed back to the city.  I was sad the snow would be gone soon, but happy that I carpe skiemed at the Chain O'Lakes State Park and seized the ski day.
Stay tuned,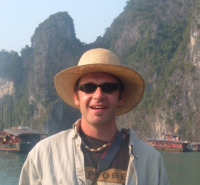 TT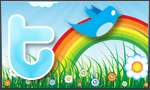 The goal of Traveling Ted TV is to inspire people to outdoor adventure travel and then provide tips on where and how to go. If you liked this post then enter your email in the box to get email notifications for each new entry. Daily travel photos are excluded from your email in order to not flood you with posts. There is no spam and email information will not be shared. Other e-follow options include Facebook (click on the like box to the right) or twitter (click on the pretty bird on the rainbow above).