Adventure travel is a great way to meet extraordinary people. There is a scene in the movie Babel, which reminds me of some of my experiences adventure traveling in Southeast Asia.  The character played by Cate Blanchett was accidentally shot in the Moroccan Desert far from any type of medical facilities.  There is a young man that is instrumental in helping the Brad Pitt character (who plays Blanchett's husband) get emergency medical help to this remote corner of the world.
Finally contact is made and Blanchett is rescued by a medical helicopter and airlifted to safety.  Just before the Brad Pitt character gets into the helicopter he takes all the money in his pocket and tries to give it to the man that did so much to help.  He steadfastly refuses because he did not help the couple out of financial gain, but because it was the right thing to do and he sincerely wanted to help.  To have accepted the money would have cheapened the gesture, although if he did take it no one would have thought worse of him because he truly deserved it.
Travelers in every country are daily the target of some type of scam to divide them from their spending money.  Even worse sometimes they are victims of some type of thievery.  I met people in Thailand who had their wallets stolen from their room in Vietnam.  Later on that same trip one of the travelers had set up his expensive camera on a tripod to get a picture.  A man on a moto-bike cruised by and snatched the camera and drove away.
Sometimes when bad things happen we have a tendency to throw the scammer umbrella over the whole country.  People come back and say this country sucks because a bad experience happened.
On the bright side, if we persevere through these negative experiences and keep an open mind there are opportunities to meet great people.  It is important for one to keep their guard up and avoid scams, but not to the point where it eliminates contact with all new people.
I have been in a couple of sticky situations, not nearly to the extreme as in the movie Babel, where I was in trouble and I was helped out by honest good people.  When I offered money for their help they resolutely refused.
It is a paradox of travel.  The people who deserve our money will not accept it, but the ones that have looser morals are sometimes successful in separating us from our pocket change.
I met one of the nicest people I have ever met when I ran out of gas in the countryside near Chiang Mai.
Stay tuned,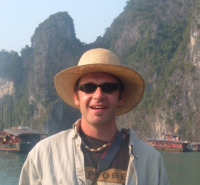 TT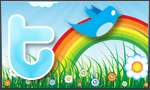 The goal of Traveling Ted TV is to inspire people to outdoor adventure travel and then provide tips on where and how to go. If you liked this post then enter your email in the box to get email notifications for each new entry. Daily travel photos are excluded from your email in order to not flood you with posts. There is no spam and email information will not be shared. Other e-follow options include Facebook (click on the like box to the right) or twitter (click on the pretty bird on the rainbow above).