If you have never gone camping near waterfalls, it is something I suggest you do soon. There are certain magical moments that occur outdoors while camping that cannot be recreated at home.  Attempts to imitate a campfire at home are just not the same as the experience outside.  Watching a campfire on Youtube maybe soothing, but it is nowhere the experience that is achieved while camping.
Another often attempted recreation of an outdoor experience at home is the sound of rushing water or a waterfall.  People watch and listen to videos and even build fountains in their back yard to capture the beautiful sound of rushing water.  My first adventure travel trip was to the Porcupine Mountains State Park in the Upper Peninsula of Michigan when I was nine.
We choose a cozy camp spot along the Little Carp River for my first night in the great outdoors.  The Little Carp River descends hundreds of feet down the mountain to its inevitable confluence with Lake Superior.  Along the way the water dances and crashes through rocks and canyons as it sings its song.
I wrote this passage while camping in the Big South Fork National Recreation Area in Tennessee.  I was camped next to the Falls Branch Falls and the experience created a déjà vu memory back to my first night in the wilderness over 30 years ago.  All night and while packing up in the morning I got to hear this constant reminder of the relationship between water and gravity.
A repetitive sound in the real world might be an annoyance, but out here it soothes the soul.  I did not have a care in the world at that moment in the Big South Fork while meditating on my first trip except that there were bears in the woods, and I also worried if my attempt at hanging the food was adequate to keep them out of my camp.  The roar of the rapids even comforted that fear as I took another slug of Ole Grandad.
Stay tuned,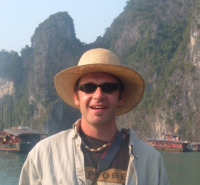 TT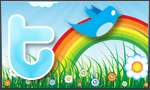 The goal of Traveling Ted TV is to inspire people to outdoor adventure travel and then provide tips on where and how to go. If you liked this post then enter your email in the box to get email notifications for each new entry. Daily travel photos are excluded from your email in order to not flood you with posts. There is no spam and email information will not be shared. Other e-follow options include Facebook (click on the like box to the right) or twitter (click on the pretty bird on the rainbow above).