Adventure travel is a new catch phrase gaining in appeal.  Its popularity is based on the fact that there is such a wide variety of activities encompassed into the definition, so many people fall into the wide web of recreation that defines the word.
There are many words and phrases that have two or more meanings depending on context.  In fact in the first paragraph I used web and net, which could mean a spider's web, a device used to capture, or the two words could pertain to the internet.  Adventure travel and backpacking can have two completely different meanings depending on the usage.
Adventure travel could refer to a broad spectrum of outdoor activities including but not limited to canoeing, hiking, skiing, orienteering, zip-lining, biking, and bird-watching.  The phrase could also mean an experience one attains while visiting a different country or culture.  This type of adventure travel is sometimes called experiential travel.
Backpacking also has dual meanings.  For years it was only used when describing the outdoor activity of hiking with a full backpack and camping gear in the backcountry.  It has also been hijacked by experiential travelers who use the backpack as the luggage of choice while hopping trains, tuk-tuks, and buses while they see the world.
For readers of this blog they are fortunate enough to gain insight into both sides of backpacking and adventure travel spectrum.  I have been hiking for over 30 years.  My first trip was to the Porcupine Mountains in Michigan with my Dad when I was 9.  Since then I have added the Grand Canyon, Big Bend, Big South Fork, the Great Smoky Mountains, and the Ice Age Trail in Wisconsin to my regimen.  I am currently a member of the Chicago Backpackers.
In 2005 following the Asian tsunami I spent three months in Southeast Asia carrying a backpack around.  Therefore, I added both realms of both backpacking and adventure travel.  I have also done the obligatory month experience to Europe following college and have also visited Venezuela.  Recently I have been to Trinidad & Tobago, Mexico, and Costa Rica.
The other aspect of duality that site brings to the readers is the TV reference.  TV is of course the acronym for television, but it is also the country internet designation for the Pacific Island nation called Tuvalu at least while it remains above water.
Update: This post was my first post written when the website was listed as Traveling Ted TV and the URL was www.travelingted.tv. Since then the URL has migrated to www.travelingted.com. Traveling Ted TV had a good run, but it has now given way to just Traveling Ted.
Stay tuned,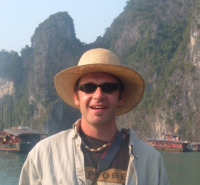 TT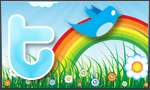 The goal of Traveling Ted TV is to inspire people to outdoor adventure travel and then provide tips on where and how to go. If you liked this post then enter your email in the box to get email notifications for each new entry. Daily travel photos are excluded from your email in order to not flood you with posts. There is no spam and email information will not be shared. Other e-follow options include Facebook (click on the like box to the right) or twitter (click on the pretty bird on the rainbow above).
[subscribe2]