After a satisfying day hiking through forests, swamps, and dunes, ending with a quick dip in Lake Michigan at Sleeping Bear Dunes National Lakeshore, it was time to relax. After a spaghetti dinner it was time for a beer and a camp chair.
I opened a Leinenkugel's and let out a satisfied sigh and reflected on the wonderful day I had exploring this new (for me) and wonderful National Park. I could not sit still for long as I looked up past the trees and saw the sky was on fire.
Sunsets are always a magical moment when camping, but when they can be viewed across a wide expanse of water like the Pacific Ocean or the Gulf of Mexico in Key West they turn from amazing to the sublime. The east coast of Lake Michigan is another place to witness incredible sunsets.
I had hiked the Nordhouse Dunes just a little bit south a couple of years ago and remembered the amazing sunset there. Seeing the sky on fire to the west reminded me I needed to get to the lakeshore and immediately as it was almost dark.
I jumped into my car at the Platte River campground and in a matter of minutes scooted into a parking lot where the Platte River enters the lake. I was not alone as several other cars and people were milling about watching the show.
In other ten or fifteen minutes I would have missed it, and I was lucky to be in the chair looking west or this nightly phenomenon would have gone unrecorded. If you ever make it to the Sleeping Bear Dunes National Lakeshore make sure you make a sunset.
There is a ferry service that takes people out to South and North Manitou Islands in the summer. There are campgrounds out in each island, where campers can stay overnight. This would be the ultimate spot to view the sunset.
If you are not able to camp on the Manitous, consider the Platte River Campground, Peterson Beach, or Esch Road Beach as spots to see the sunset from the car. The Scenic Drive has some spots that would be incredible to view, but they lock the gates at 9 p.m., so if you choose this location be aware about the time.
The Empire Bluffs trail would be another great location to view the sunset. The trail is only .75 miles long, so if you bring a flashlight it would be an awesome place to view the sunset. The trail is wide and well maintained, so the return trip could be navigated in the dark with a decent flashlight. There are some stairs up and down one hill, so use caution.
Stay tuned,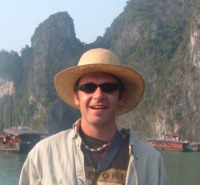 TT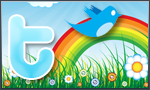 The goal of Traveling Ted is to inspire people to outdoor adventure travel and then provide tips on where and how to go. If you liked this post then enter your email in the box to get email notifications for each new entry. Daily travel photos are excluded from your email in order to not flood you with posts. There is no spam and email information will not be shared. Other e-follow options include Facebook (click on the like box to the right) or twitter (click on the pretty bird on the rainbow above).